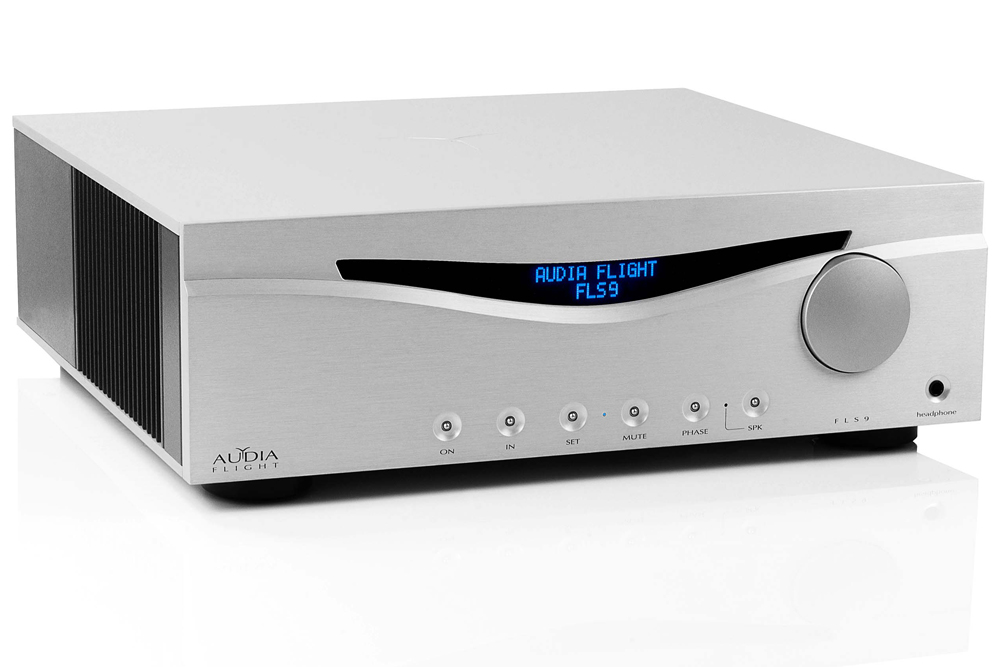 Het Italiaanse, Audia Flight, heeft hun nieuwste geïntegreerde versterker, de Audia Flight FLS 9 geïntroduceerd. De nieuwe FLS 9 heeft veel technische kenmerken van zijn grotere broer, de FLS 10. Hoewel de FLS 9 de kleinere broer of zus is, is het toch een geïntegreerde krachtpatser! Een versterker die in staat is om 150 Watt RMS in 8 Ohm op te voeren, waarna het vermogen bijna verdubbelt tot 290 Watt in 4 Ohm en een uitgangsvermogen heeft van 500 Watt RMS bij 2 Ohm.
De Audia Flight FLS 9 heeft onder andere twee gebalanceerde XLR- en drie ongebalanceerde RCA-ingangen. Daarnaast is de FLS 9 voorzien van een hoogwaardige hooftelefoon uitgang. Door het modulaire ontwerp van de FLS 9 is het mogelijk om de versterker ( indien gewenst ) op meerdere punten uit te breiden.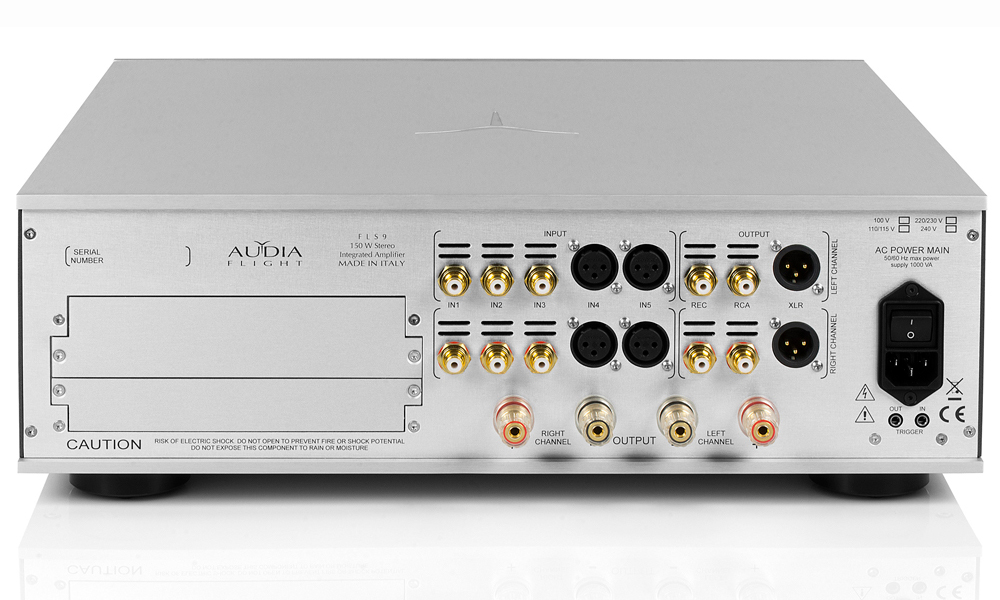 Zoals altijd het geval is met de ontwerpen van Audia Flight, zijn zowel de electronica als het chassis van de FLS 9 een toonbeeld van perfectie. De FLS 9 heeft een remote functie en de FLS 9 wordt dan ook geleverd met een volwaardige afstandsbediening. De versterker weegt 25,5 kg en de adviesprijs van de Audia Flight FLS 9 in de BeneLux is € 5950,-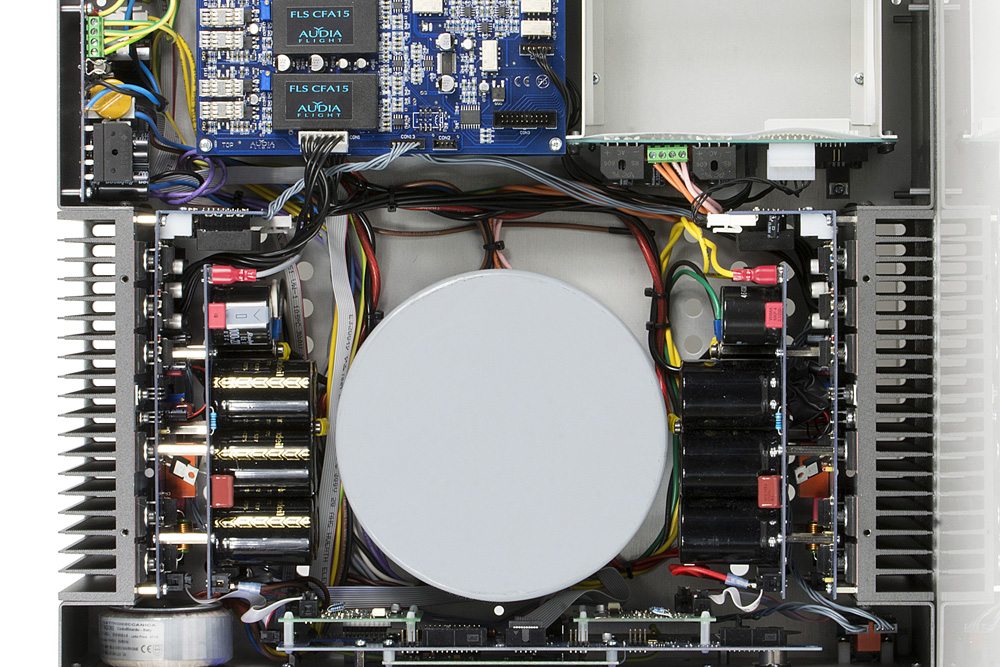 Wilt U meer informatie over de FLS 9 versterker of over andere producten van Audia Flight ontvangen? Neem dan contact op met Durob Audio via email: info@durob.nl
Bezoek ook de website van Audia Flight http://www.audia.it/ voor meer informatie.